Best Beard Trimmers in 2024
Read Time:
9 Minute, 26 Second
<?xml encoding="UTF-8″>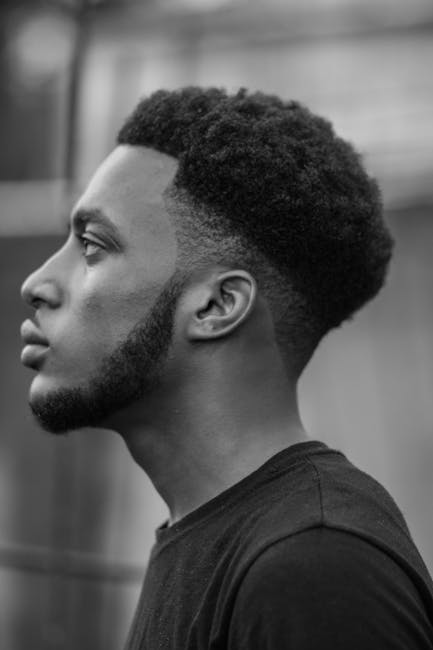 You are probably one of those men who are apprehensive about growing their beards with concerns about style, maintenance, and hygiene. You think about the hassle it might bring when you decide to grow one. But worry no more as all of these issues are easily addressed with todays latest innovations. beard trimmer and beard expansion products come with easy to follow instructions so you can get the look you want while maintaining perfect hygiene. In this article, were going to look at the top five beard trimmers available on the market today.
We made this list based on our own opinion, research and customer reviews.
We've considered their quality, features, and values when narrowing down the best choices possible. If you want more information and updated pricing on the products mentioned, be sure to check the links in the description box below. And here are the top five beard trimmers…
Placing fifth is the Wahl Clipper Stainless Steel Beard Trimmer 9818. With its high-performance, premium-grade carbon stainless steel blades, the Wahl 9818 easily outclasses most of its competitors.
It features self-sharpening blades that can zap the thickest and coarsest beard without damaging the skin underneath. The Wahl 9818 comes with 12 comb attachments where you can actuate different hair lengths in various areas of your face. It has a T-blade that takes care of your bulk shaving requirements where you can use it with or without the guards to clean up not only your face but also your underarms, chest, back, hand and legs.
Its wide head makes it ideal for head shaving as well. Its two micro-attachments, the detailed shaver and detailed trimmer heads are primarily designed for shaping, outlining, detailing and touching up the hair around delicate corners, and are best suited for maintaining a tight and suave 5 oclock shadow look. The detailed trimmer does a great job around the nose and on the neck, while the detailed shaver is perfect for a secure and effortless shaving below the belt. Aside from those, it also carries a rotary trimmer that cleans up junk from the ear and nose.
The Wahl 9818 has four hours of battery life and a life-saving one-minute quick charging function, you can go almost an entire month without having to charge.
It is a great travel companion too as it comes with a plug protector to prevent the battery from draining. The Wahl 9818 key features are: * 12 comb attachments for different kinds of trimming; * Four hours of battery life; * One-minute quick charge; and * A plug protector. Its pros are: * Easy to use; and * It provides clean and precise trimming with no skin irritation. Its cons, however, are: * It lacks a foil shaver so a classic clean shave might be a tad difficult to achieve; and * The stubble combs arent the same high quality as some of the other combs on other trimmers. All in all, the Wahl 9818 is perfect for shaving rookies and its convenient features would be really helpful for those who travel a lot.
The fourth product in our list is the Panasonic ER-SB40-K Beard Trimmer. The Panasonic is a powerful, enhanced comfort trimmer that cuts and details unruly hair with a high-speed linear motor and ultra-sharp blade.
From quick trims and touch-ups to precision shaping and styling, the ER-SB40-K has a high-power 9,800 cycles per minute or CPM linear motor that quickly and comfortably handles every type of facial and other hair. It maintains a constant, consistent speed for smooth and even results regardless of hair density. The ER-SB40-K comes with 19 adjustable settings for your preferred hair lengths.
You can easily choose from 0.5 millimeter to 10 millimeters setting through its quick-adjust dial on the trimmer handle. Sleek, lightweight and durable, the ER-SB40-K beard trimmer has a rubberized, ergonomic handle for optimum comfort, total control, and precise cutting and trimming results.
It can be easily used cordless at home or on the go or plugged-in for a more extended trimming session. Its battery provides up to 60 minutes of uninterrupted power with a one-hour charge.
With its waterproof design, you can also clean it quickly under warm running water. The ER-SB40-Ks ultra-sharp men's hair trimmer blade is made from hypoallergenic stainless steel to ensure a comfortable trim with less irritation. This Panasonic blade has an improved cutting edge for neat cuts even through the most unruly hair, including whiskers that lie flat on the skin.
The device has a comb attachment that snaps instantly over the blade for a quick and comfortable trim on beards and mustaches, as well as hair on the head and neck. The Panasonic EB-SB40-K has the following key features: * 9,800 CPM linear motor; * 19 adjustable length settings; * 60 minutes of battery life with one-hour charging; * Hypoallergenic stainless steel blade; and * A comb attachment.
Its pros are: * It offers one of the fastest motors that youll find on a beard trimmer; and * Its 19 length settings from 0.5mm to 10mm make it easier to get your exact beard length.
However, its battery power doesnt last as long as other trimmers included on our list. But surely, with its great features, the EB-SB40-K would still be perfect, especially for those who trim at home. The third product in our list is the Remington MB4700.
The Remington MB4700 is a Smart Beard Trimmer that delivers up to 175 length settings using a motorized comb that moves in 0.1mm increments. It has a digital touch screen that gives you intuitive control over length settings. Interestingly, this device is built with a memory feature that lets you achieve your signature look without having to set it up again and again. Just pick up the trimmer to turn it on and restore the previous length setting you used.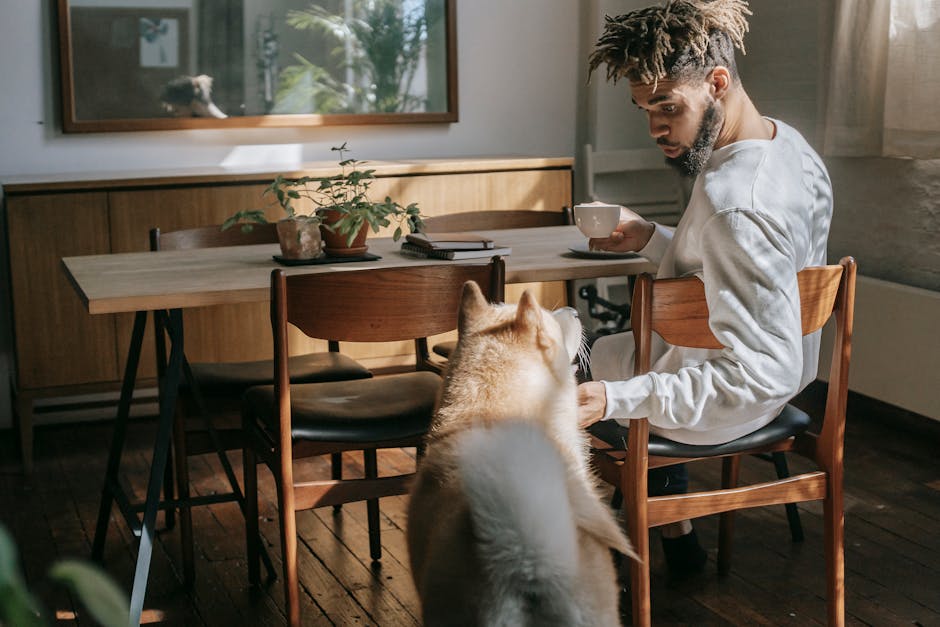 The MB4700 makes sure it delivers a customized trimming experience that's comfortable and precise. With its Auto Turbo feature, it senses the level and thickness of your facial hair. It adjusts the trimming speed accordingly. The rechargeable lithium battery offers up to 50 minutes of cordless runtime or unlimited corded power.
Aside from that, the trimmer is fully washable to keep your styling fresh every time. The MB4700 key features are: * 175 length setting; * Digital touch screen control; * Memory function; * Auto-Turbo; and * 50 minutes of battery life for cordless runtime. Its pros include: * Convenient features; and * Easy to use. However, sometimes it gets problems when trimming long beards. Nevertheless, with all its features, one cannot deny the smarts of the Remington MB4700.
Our second placer is the Philips Norelco MG5750/49. With its DualCut technology that includes two times more blades, you can get maximum precision with the multi groom trimmer MG5750/49.
Its steel blades lightly brush against one another – self-sharpening themselves as they work, resulting in long-lasting sharp blades. The non-corrosive blades won't rust, and create clean, straight lines and evenly trim through the thickest hair. It has 18 pieces of trimmers for all your trimming needs: a metal trimmer, a detail metal trimmer, a nose and ear trimmer, an extra-wide hair trimmer, six hair trimming[a] guards, three beard trimming guards, two stubble trimming guards, two body trimming guards, a storage[b] bag and a cleaning brush .
The MG5750/49 blades and guards are water-resistant for easy cleaning. Its unique cutting guards are reinforced to prevent bending and buckling, ensuring you an even trim every time. It can also be conveniently used cordless for up to three hours or plugged in for continual use. It also comes with a high-quality rubber handle for superior comfort and control while trimming. Its narrow design makes it easy to precisely edge and finish small details.
It quickly trims unwanted nose and ear hair without nicks or cuts. The MG5750/49 key features are: * DualCut technology; * Self-sharpening steel blades; * 18-piece trimmers; * Water-resistant blades and guards; and * Battery life of up to three hours.
Its pros are: * Easy and quick styling; and * Convenient self-sharpening function of blades. Its cons are: * It is not ideal for a clean shave; and * It tends to snag hair. However, Philips is still known as one of the best brands in the shaving industry and it surely wont disappoint, especially for major trimming works.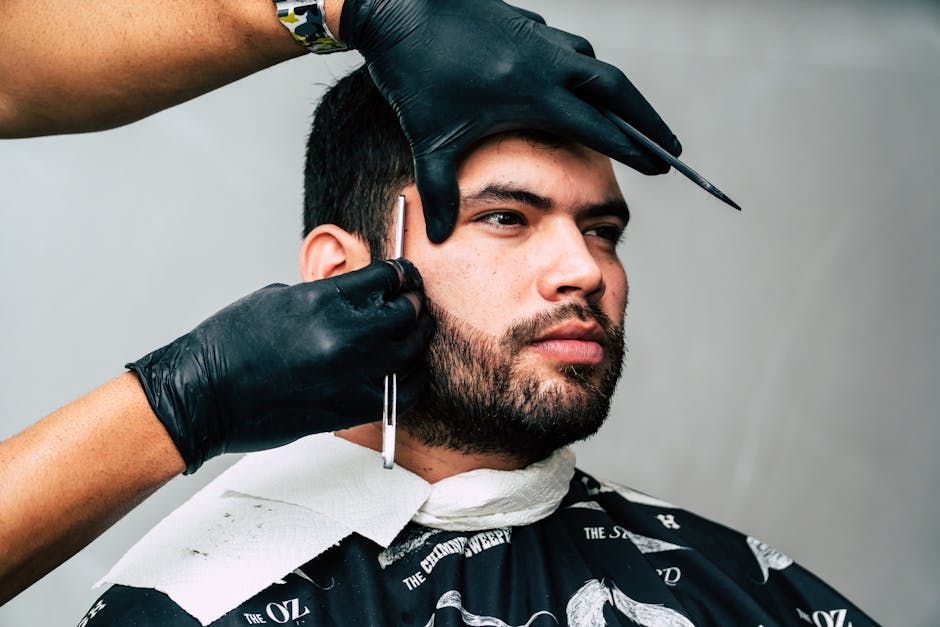 Before we reveal number one, be sure to check out the description below for the newest deals on each of these items. And, be sure to subscribe if you want to stay up to date on the best products on the market. And on for the number one product in our list, it is the Brio Beardscape Beard and Hair Trimmer. The Beardscape is the ultimate tool to manage your beard from five oclock shadow to a five-month masterpiece. It perfects the stubble-look with the integrated one to 1.
9-millimeter blade height adjustment. It also includes a wide selection of guards from one to 18 millimeters. It comes with five speed settings, responsive controls and an informative display all wrapped up in a compact size.
The Beardscape features a ceramic blade that is four times harder than stainless steel, creates less friction and heat, and is quieter than metal. In fact, it is one of the quietest trimmers available in the market!
It also has a titanium rake that matches perfectly with the ceramic blade. The Beardscape has a plus-minus speed control button that helps you power through the thickest, coarsest beards quickly. It can be tough to handle, but its multiple settings enable you to choose the best trimmer speed for you and your beard.
The Beardscape makes an excellent hair trimmer and is perfect for any manscaping[c] project. It has a multi-faceted LCD that shows the load on the clipping head where it lets you know when the clipper becomes clogged or when it needs oil.
You can charge the Beardscape in the base or plug it in while you use it but with its ridiculously long battery life, it is guaranteed that your trimming will never be cut short. The key features of the Brio Beardscape Beard and Hair Trimmer are: * Ceramic blade with integrated height adjustments; * Titanium rake; * Wide selection of guards; * Five speed settings; and * Multi-faceted LCD display. Its pros are: * Great cutting quality; * Powerful motor; * Long battery life; and * Sturdy design and size. Its cons, meanwhile, are: * It is not washable; and * It has no travel lock. Regardless, the Brio[d] Beardscape is the best out there.
It is the one for you if you dont need fancy features and attachments. And thats it for our top five beard trimmers. Hopefully, we have helped you decide on the perfect unit for your next trimming session.
Thats all for now. Thanks for watching! If we helped you out in any way, please hit that like and subscribe button. Well see you guys in the next articles!.