Best Office Fragrances For Men- Guaranteed
Read Time:
9 Minute, 16 Second
Hey friends, Ash here with Gents Scents Hope you're doing really well. Today, I'm gon na be going over five different fragrances that will make you the best smelling guy in your office Guaranteed And technically I'm gon na cheat here and I'm gon na make it six fragrances.
I do this all the time It's like. I come up with five and I go No. I want to put that one in there too, And then five just sounds better. So technically this is six. I lied.
All of these fragrance obviously going to be office safe. Some of these are a little bit more common than others, but each one of these is going to have you smelling like a boss, So Let's jump into it All right. First fragrance. I want to talk to you guys about is one that I think Jeremy fragrance hyped
At one point, I think I could be wrong. It is Geir Ness Geir, the Power of Norway, Yeah, actually they've got a whole setup in Epcot part of Walt Disney World down in Florida in the Norway Pavilion where they sell this, And I actually met the guy that runs the brand Geir himself. Here'S a cool dude
There'S a video on my channel actually where I briefly walked through Epcot in Disney World and walk through all the different fragrance stores that they have there in Epcot. It was like two years ago, Maybe, But you can check that out on the channel. If you want. There'S a little snippet in there with me talking to him.
So the note breakdown on this fragrance is not really Super specific. It'S floral, spices, citrus woods, That's pretty much how the note breakdown goes And then you might say to yourself What floral, citrus spices or woods to which the response would be. I don't know
For the fragrance itself, though, it's really nice, It is floral forward in a way It's soapy, it's clean, it's very fresh
And it's a fragrance that is very easily pulled off in the office, especially if you dress it up a little bit and wear a nice suit. The bottle itself, pretty simple!
It looks basically like a decant bottle with a sticker slapped on the front, a big, huge atomizer, Everything about it is pretty nondescript and the fragrance itself is really nice, And this is believe it or not. My second full bottle of the fragrance. I actually ran through a full bottle of this in years past. So this one right here will absolutely have you selling awesome And chances are nobody is going to be wearing it unless they stopped by the Norway Pavilion in Epcot Center and picked up a bottle?
And another good thing: is it's not really all that expensive
This next fragrance, some of you out there are not going to really dig You're gon na see this and be like. I hate that fragrance. Why did you bring that up? But I mean, if we're talking about just fragrances, that people are going to love that are enormously easy to pull off in the office.
This one is a killer in that situation, Dior Homme 2020. It has cashmere Iso E super bergamot, pink pepper. Essentially, what this is is a Super modern, take on a clean Woody fragrance with the good amount of warmth to it, And people adore this fragrance. I'Ve had lots of people. Stop me people that I know and people that I don't know and say ". What do you have on
", It smells really nice And it is this one And I can't say I was a big fan when this came out, because I wasn't at all, I did kind of a ranty type video about it. How much? I did not like it because the original Dior Homme with that Iris, one of my favorite DNAs ever
Dior Homme Dior Homme, Intense Dior, Homme, Eau, Dior Parfum, but those fragrances just don't really sell in the? U
S. And when I say that I mean at retail at retail price, not a whole lot of people are buying those fragrances, which is why Dior stepped in, and did this one Well not specifically for the U.S. market.
But you know what I mean: It's not selling as well as they would have hoped The original Dior Homme 2020 and this as far as an office fragrance hard to do much better. Frankly, it's not too loud. It'S a big attention. Grabber big compliment puller! It'S not offensive at all.
It is a great scent for office situations, casual situations to date, nights as well, Actually just about any situation, So hardcore lovers of the original Dior Homme Dior Homme Intense that line Yeah they're not going to be pleased with that. One People that are just looking for something that's easy to wear that everybody's; going to love;
There you go This next fragrance. I absolutely love Gentlemen Boisee from Givenchy Now I just talked about Dior Homme, Dior, Homme, Intense Dior, Homme, Eau, Dior Parfum and the Iris that those fragrances have This one has Iris and it's not the exact same as in Dior Homme. Dior Homme Intense Dior, Homme Eau, but similar This one is creamy.
It is sweet, but not too sweet And that's going to be both from the iris, the sandalwood and the cacao. That'S in here All of those kind of combined together to give it that creamy sweetness That one some people may think of a little bit more. Like an evening fragrance night out fragrance, but it is office safe, Just don't spray it on super heavily
And I think for a lot of guys out there, this one is actually a little more wearable on a day to day basis than Dior Homme or Dior Homme Intense, especially Up next is a personal favorite of mine, Guerlain Vetiver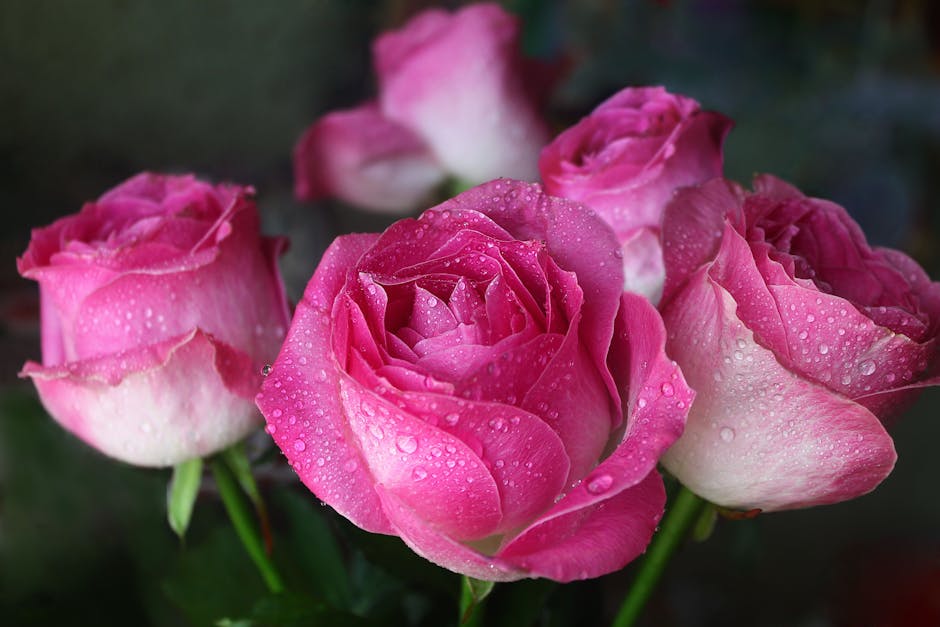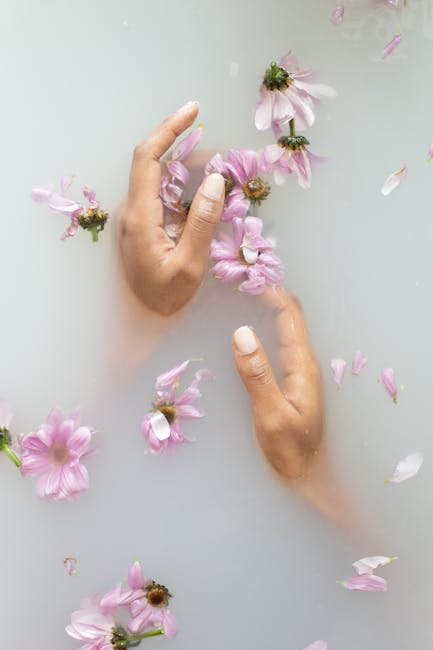 This is a great bang for your buck. This does not cost all that much and it is great quality for the price. It'S got. Vetiver tobacco, bergamot and oakmoss
Actually, it's got a whole bunch of notes in it. The vetiver – that's in here is a little bit more of an old school style vetiver. So it's not going to be as fresh and soapy clean as something like Tom Ford, Gray, Vetiver. This one's gon na be a little more sophisticated, a little bit more mature a little more grown up, But I think it is amazing in a fantastic office, fragrance
Now, if you're, a younger guy, you're, probably going to go for Dior, Homme 2020 or one of the other fragrances coming up in this list over this one,
But Let's say you're 35 years and up this one right here, Absolutely Killer Stunner. I have three bottles of this one.
I'Ve got an older vintage bottle. I'Ve got the style that came out before this one, and then I have this one as well, Next up a fragrance from Lalique and it is Lalique White. Some people compare this to Parfums De Marly Galloway, which of course is the Parfums De Marly that comes in a white bottle.
Yeah, it is in the same style as Galloway.
They'Re not the exact same, I wouldn't put them up side by side and say: Oh, this is 90 % the same, but it's close enough that if you're familiar with Galloway and you spray this on you'll be able to pick out some similarities and be like Okay, Yeah I see what people are talking about there. This one has lemon leaf as bergamot, and it has white pepper as some of the notes in the fragrance And this one, maybe a little bit like Guerlain Vetiver, probably will appeal more to guys that are well. Let'S say: lower 30s and up It's got a nice green freshness to it.
It'S got a peppery bite as well. I think it smells amazing, but it is a little divisive. Some people find it not to be quite as wearable as I do. On the whole, though, people seem to really really enjoy this one, And if you can pull this off you'll smell amazing, with this on
And like with most Lalique fragrances, not that expensive
And the quality is far above what you would expect for the price that you pay So Lalique White, This one big thumbs up for me. I think it's awesome.
All right Last fragrance is one that appeals across a wide age range. Younger guys can pull this off Older guys can pull this off. It is from Viktor and Rolf
It is Spice Bomb Fresh. This one has that Spice Bomb DNA, So you're gon na get pink pepper in here. You'Re gon na get tobacco you're gon na get that big blast of spiciness right off the top, But it as, as the name says, a lot of freshness as well.
It'S got sea saltiness, it's got lavender, it's got some grapefruit
It'S this really interesting contrast, So you have all that Spice Bomb DNA, which a lot of you out there will know, is a powerful fall and winter time fragrance the original Spice Bomb I'm talking about, And then at the same time you have this like spring summer Time freshness, that's kind of just sat right on top of that Spice Bomb DNA, So the first few times I smelled it. I actually was kind of wishy washy on it. I was like Oh Yeah. I don't know
This is kind of weird, You know it's Spice Bomb, but then missing some of those heavier aspects and then replaced with sea salt and lavender kind of weird. But then, over time it grew on me And also it doesn't hurt that it's a really nice attention grabbing fragrance. This one is never going to be on the same pedestal as Spice Bomb Extreme, which frankly, is better than this or the original Spice Bomb, either, which I also like more than this. But it is still a really really interesting change of pace. Type of fragrance. For the office
I would wager the few people that currently wear this to the office are fragrance aficionados. If you want to call them that Lots of people don't even know that one exists So wear that to the office You're gon na be standing out And are you're smelling great and getting some attention to positive attention, Probably likely
So there we go Six different fragrances that will have you smelling better than everybody else in the office, As always, thanks for hanging out with me today, Thanks for your support to stay safe out there – And I will see you tomorrow with another fragrance video
See you guys later..
BEST SIGNATURE FRAGRANCES FOR MEN 🔥This is what MY man wears 🔥
Read More BEST SIGNATURE FRAGRANCES FOR MEN: This is what MY man wears.